2 handles SHR E-light Hair Removal Laser Machine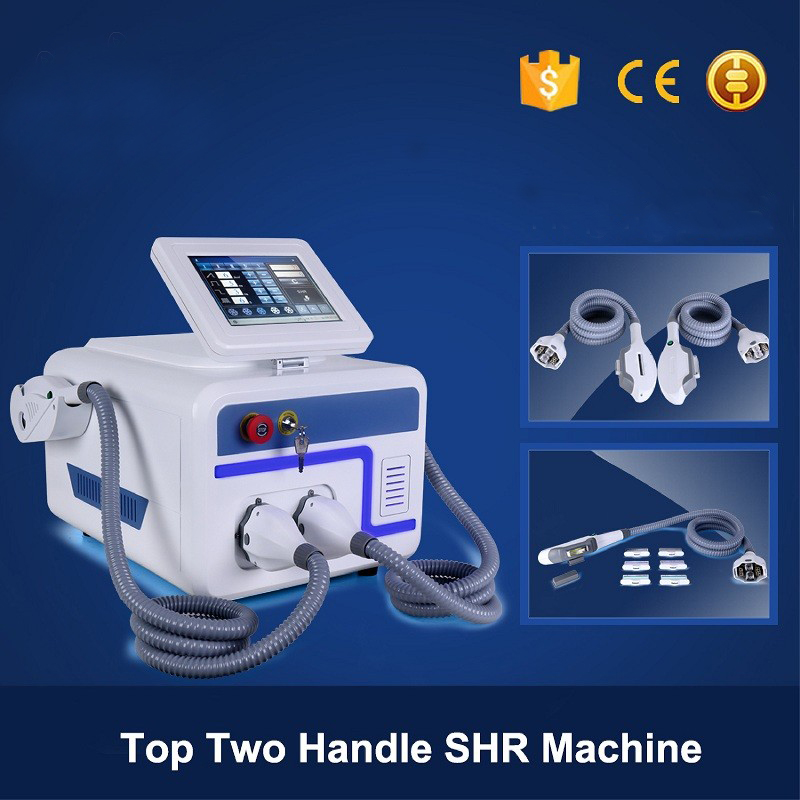 SHR=Super Hair Removal,it's a revolutionary technology of hair removal which is having a sweeping success. (adopt technology AFT,EDF)
SHR combines laser technology and the benefits of the pulsating light method achieving practically painless results.
SHR combined with "In Motion" represents a breakthrough in permanent hair removal with light technology.
The treatment is more pleasant than with the conventional systems and your skin is better protected.

1.Hair removal:permanent hair removal, inelegant hair of Sites throughout the body(Growth period of hair),Including lighter color of tiny hair.
2.Freckles removal:Remove freckles,chloasma and sun spot,senile plaque, Acne seal, and the facial flaw.
3.Skin rejuvenation: Improve pore bulky, skin is rough and fine wrinkles, restore skin elasticity.
4. Vascular therapy: Red blood silk, facial blushing
5. Improve complexion is dull, whiten the skin , the color and luster is even.

FCA Technology:
Depends on different skin types and hair colors, the FCA Technology (Fluence Calibration Automatically) will calibrate the output fluence automatically, safe and comfortable.

In-Motion Technology:
In Motion technology combines concurrentcooling with a gradual thermal rise to the target's therapeutic temperature, without the risk of injury and with much less pain for the patient.

Germany Heraeus Xenon Lamp:
The Heraues lgnite Technology HIT helps to start every ignition process, it reduces the ignition voltage and makes the ignition process more reliable.
Heraeus lamp life time is 5 times than others.
Safety Handpiece Design:
Optimized Handpiece structure, combined intelligent water cycling and xenon lamp protect system, never burm lamp.

Cooling Plus System:
Air+Water+Semiconductor+TWIN Radiators Twin radiators can cool down water temperature always below 39℃, ensure handpiece in safety working status, 18 hours continuously working.

Japanese Nippon Capacitors:
Stable working, each pulses equal energy at 10 shots/second.
Desirable Clinical Results
Hair Removal:Typically 2-3 treatments at 3-4 week interval.
Freckle Removal:Typically 2-4 treatments at 3-4 week interval.
1.Shave the unwanted hair
2.Apply cooling get on the treatment area
3.Adjust parameter and start treatment
4.Hair follicles become swelling, Hair could be Pulled up gentle, means good results
5.2-3 treatments for permanent hair removal results