ICE Diode Hair Removel Machine Made In China
How to work
Diode laser hair removal technology is based on the selective dynamics of light and heat. As an integrated solution, combines the benefits of all 3 wavelengths 808nm 755nm 1064nm 3 wavelengths have different laser characteristics.
Targeting different tissue depths as well as structures within the hair follicle. Thus to the greatest extent to ensure the effective treatment and Virtually painless, achieves the safest and most comprehensive hair removal treatment available today.

Fast Speed 10shots per second with In-motion mode provide more painless and effective treatment
Big Spot Size 12*20mm or 12*28 (more effecient for permanent hair removal for men)
Best hair removal machine use US original diode array, keep handpiece long and stable life time which can up to 10million shots
Real Sapphire to support skin contact cooling 0~5°C, This can protect the epidermis without burnt, the provide painless treatment for the customer
Double filter system (Deionized filter plus water filter) design make sure the running water inside of laser diode machine is quite clean, and make sure the laser array working under the deionized environment to protect the handpiece diode array.
UK original water pump have high pressure, this make sure the fast running water to remove a lot of heat for the laser hair removal machines.
TEC cooling system is a super cooling system, the TEC will start to working when the temperature over 25°C, and use it's strong heat removal function to cooling the machine and diode array immediately, just for the TEC design, the machine can keep 24hours continue working.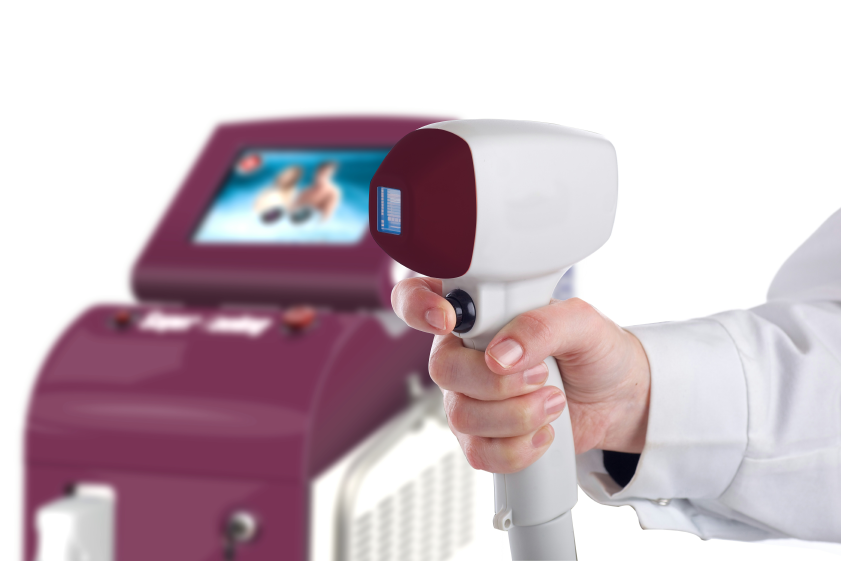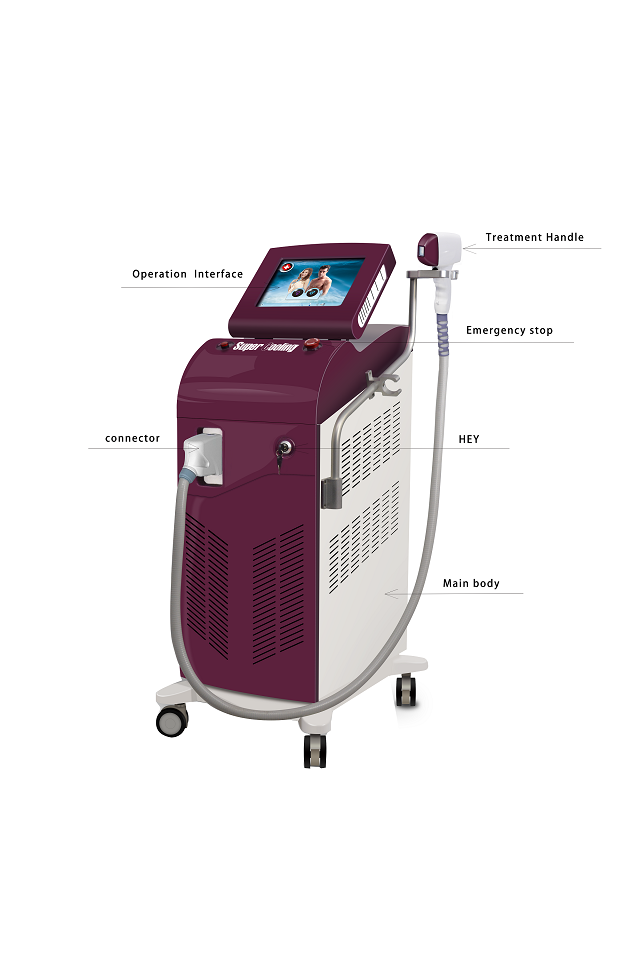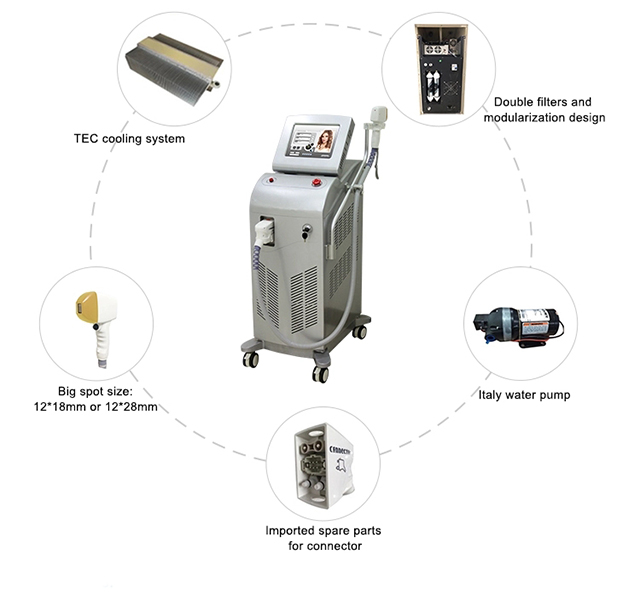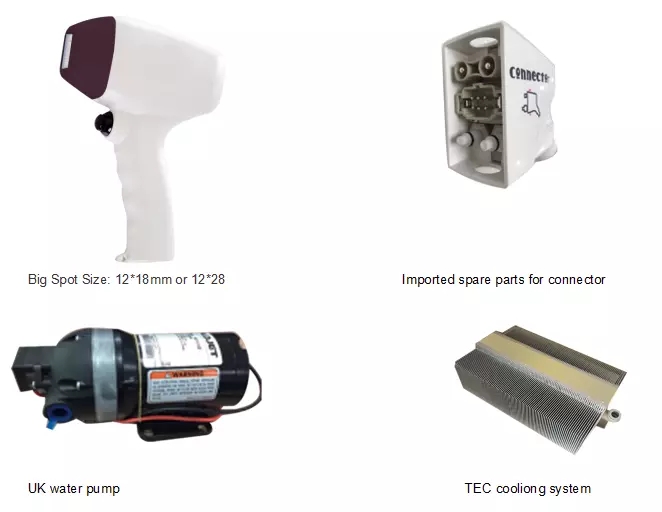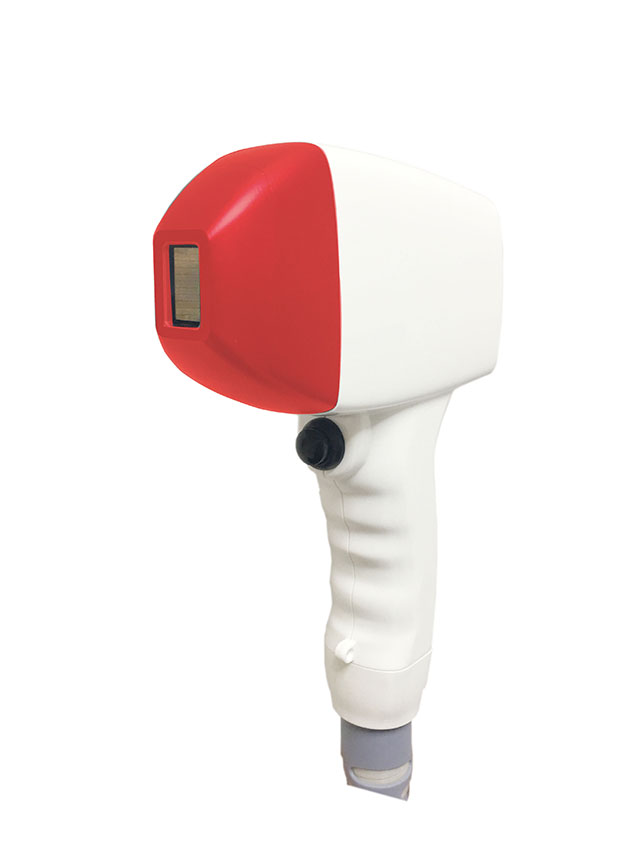 | | |
| --- | --- |
| Input Power | 3000W |
| Laser type | Diode Laser |
| Wavelength | 810nm/755nm |
| Laser Output Power | 1200W |
| Pulse Width | 5-400ms |
| Energy Density | 1-120J/CM2 |
| Spot Size | 12*18mm/12*28mm |
| Repetition Frequency | 1-10HZ |
| Cooling | Sapphire Touch Cooling:-5℃-5℃ |
| Display | 8.4 inch TFT Chromatic Screen |
| Voltage | AC 100V/220V, 60Hz/50Hz |
| Cooling | Water Cooling+Air Cooling+Semi-conductor Cooling+TEC Cooling.+Automotive Cooling Blanket. |