ENDOVENOUS LASER TREATMENT (EVLT)
When there is presence of leaky valves in the Saphenous vein which is called Venous Reflux causing venous insufficiency, one popular method for treating varicose veins is through endovenous laser treatment, also known as endovenous laser ablation or EVLT. Unlike harsh vein-stripping methods, endovenous laser treatments (EVLT) are relatively fast and cause little discomfort. Using only local anesthetic. It takes about an hour to complete the EVLT treatment, which includes a physical and ultrasound examination of the vein being treated. Endovenous laser ablation effectively treats varicose veins using the latest technology.
ENDOVENOUS LASER TREATMENT ADVANTAGES
There are many advantages to endovenous laser ablation:
Non-surgical, minimally invasive procedure
Minimal discomfort
Quick resumption of normal activities
Performed in-office
THE ENDOVENOUS LASER TREATMENT BY 1470NM.Endovenous laser treatment works by heating the vein from the inside, causing it to close. A thin fiber optic laser is inserted into the vein, where it delivers short pulses of heat energy. The area of the leg being treated is anesthetized before the laser fiber is inserted.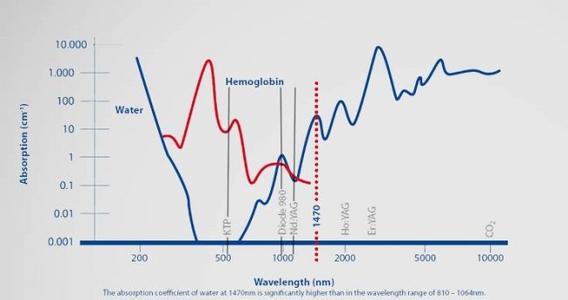 HOW ENDOVENOUS LASER TREATMENT (EVLT) WORKS

When the vein is heated, it begins to shrink and eventually closes. This prevents the blood from pooling and makes the vein effectively inactive. Many patients are concerned about what happens to their circulation when these veins no longer work. The truth is, there is no need for concern. When one vein is closed, the blood flow is simply diverted to a healthy vein.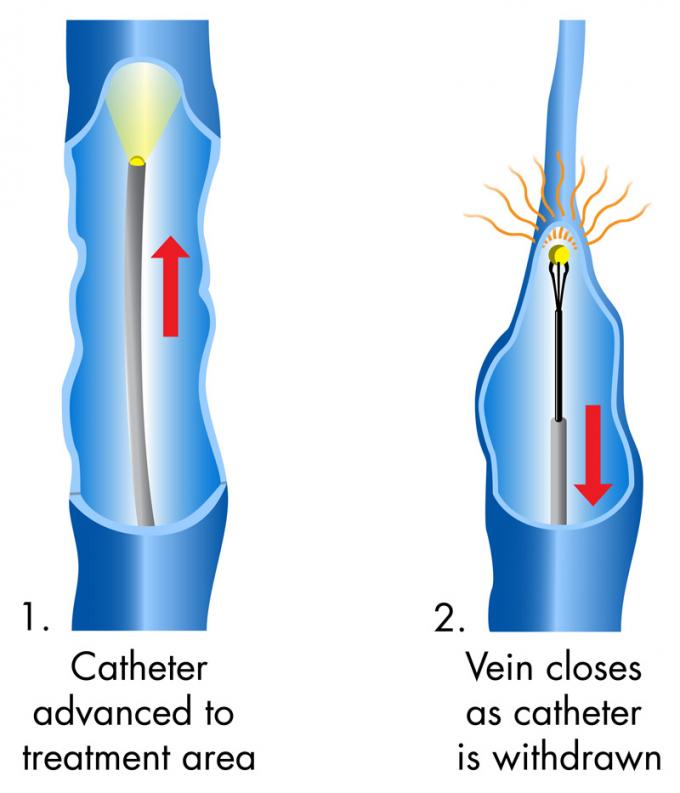 AFTER YOUR ENDOVENOUS LASER TREATMENT (EVLT)

In order to promote circulation, walking and normal daily activities are encouraged immediately following endovenous laser treatment. More strenuous physical activity, specifically cardio workouts, will have to be avoided for at least a week. Some bruising and soreness is typical for the first 7 days. Moist heat and/or pain medication (Advil or Aleve) can help alleviate any discomfort during this time. Because there are no incisions used for this treatment only a pin-hole opening and hence there is no scarring like the vein stripping surgery.