Elos Plus Multi-Platform Laser Treatment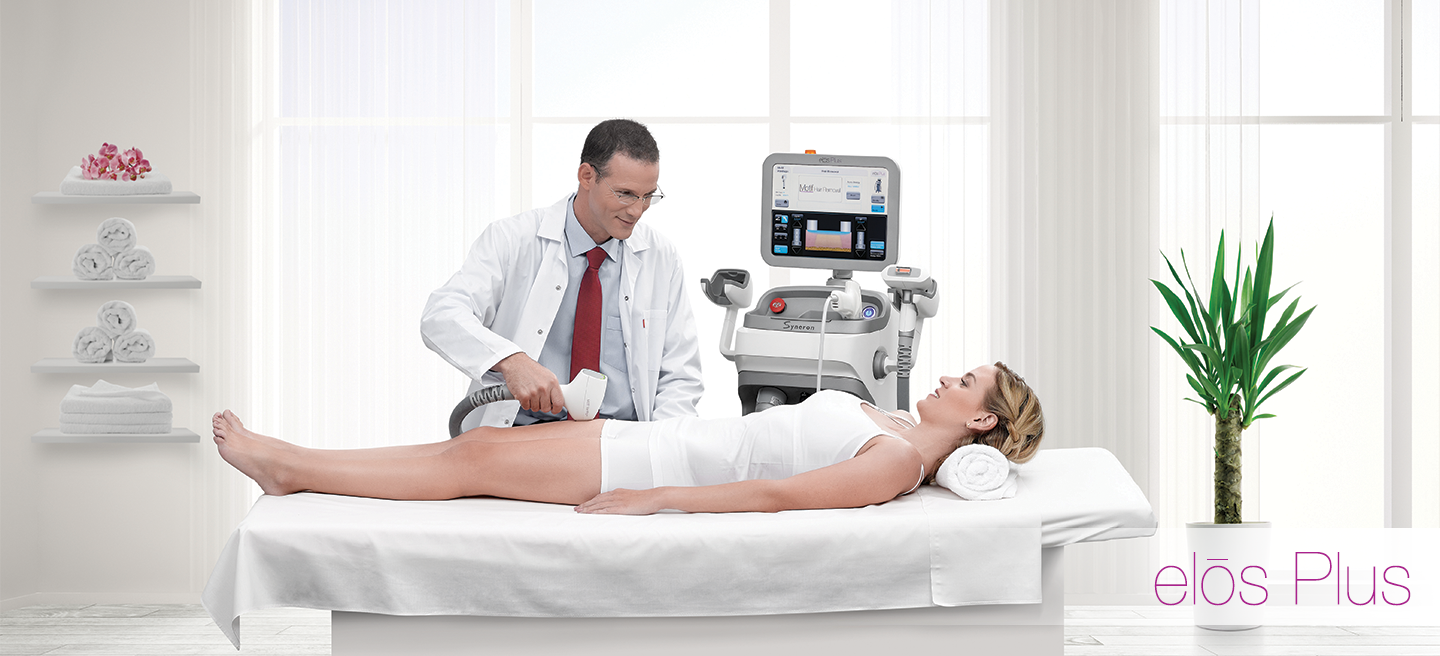 Elos Plus the complete aesthetic workstation that uses a combination of optical energy with bi-polar radio frequency for safe and effective treatments on all skin types.
Elos Plus is a full range of the most in-demand treatments. With one device.
What Is Elos Plus?
The multi-application station for today's most popular treatments.
With the elos Plus device, you can open your practice's doors to a constantly growing market of potential patients. It lets you treat multiple in-demand applications.

Here are a few of the benefits of elos Plus:
The treatments are safe.
The treatment sessions are short.
Patients with light skin types may benefit from all three treatments.
Patients with dark skin types may benefit from Sublative and Sublime treatments.
This device can treat a wide array of aesthetic concerns.
The treatments are incredibly customizable.
You can resume your normal daily routine after a treatment, with some aftercare.
What Can Elos Plus Treat?
The elos Plus system combines several powerful forms of energy – optical, radiofrequency, and infrared — in one device. These safe energies can treat an incredible range of skin concerns.
Your top aesthetic issues are no match for this advanced treatment.

That kind of versatility translates into high utilization. And a rapid return on investment.
Benign vascular lesions
Telangiectasia
Rosacea
Pigmented lesions
Lentigines
Freckles
Poikiloderma
Sunspots
Age spots
Non-invasive wrinkle treatment
Skin resurfacing
Facial wrinkles
Hair removal
Acne vulgaris
Schedule of Treatments

In general, the first 3 treatments should be done as follows:

Face and Neck:
1-3 treatments every 4 weeks, then the remaining treatments approximately every 6 weeks.

Bikini and Underarm Area:
1-3 treatments every 6 weeks, then approximately every 8 weeks.

Arms, Legs, Back, and Abdomen:
1-3 every 8 weeks, then approximately every 10-12 weeks about 2 months apart for most parts of the body.

Followup Treatments:

After the third treatment, the next treatment can be done when you notice a re-growth of hair. This is the ideal time for permanent reduction as the phases of hair growth are synchronizing together.
You may then call to schedule an appointment for your fourth treatment at the time when this re-growth is noticed. Re-treating to soon may result in an ineffective treatment.
Re-growth of hair varies but usually occurs about 2-5 months after the third treatment.
If you need subsequent treatments, you can again simply wait for this re-growth of hair to occur. Once you have no growth for six months, it usually indicates long-term hair loss and no further treatment is necessary.
Finally, the individual response varies, so does the number of treatments. You may still have some sparse, light, fuzzy or fine growth of hair.