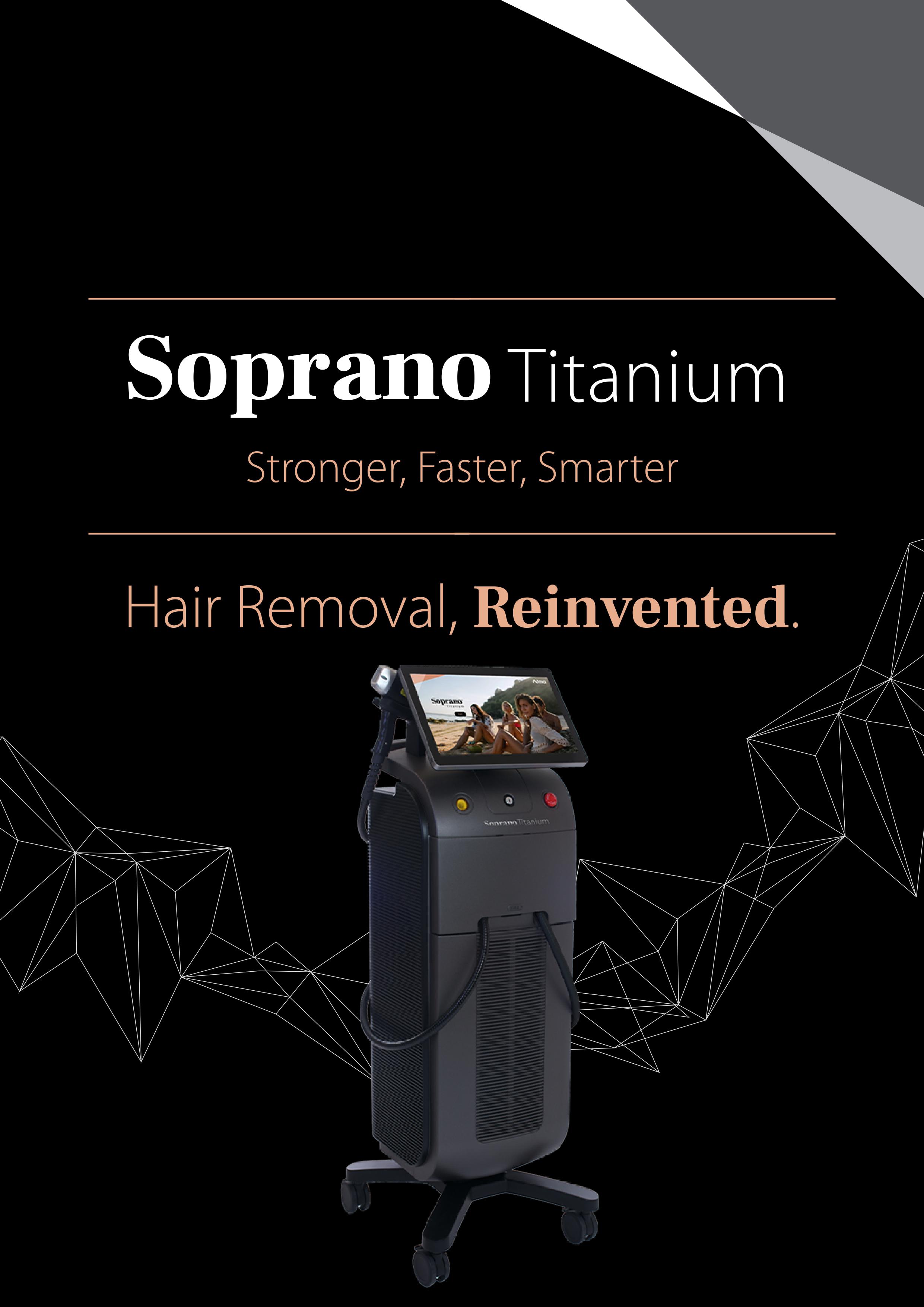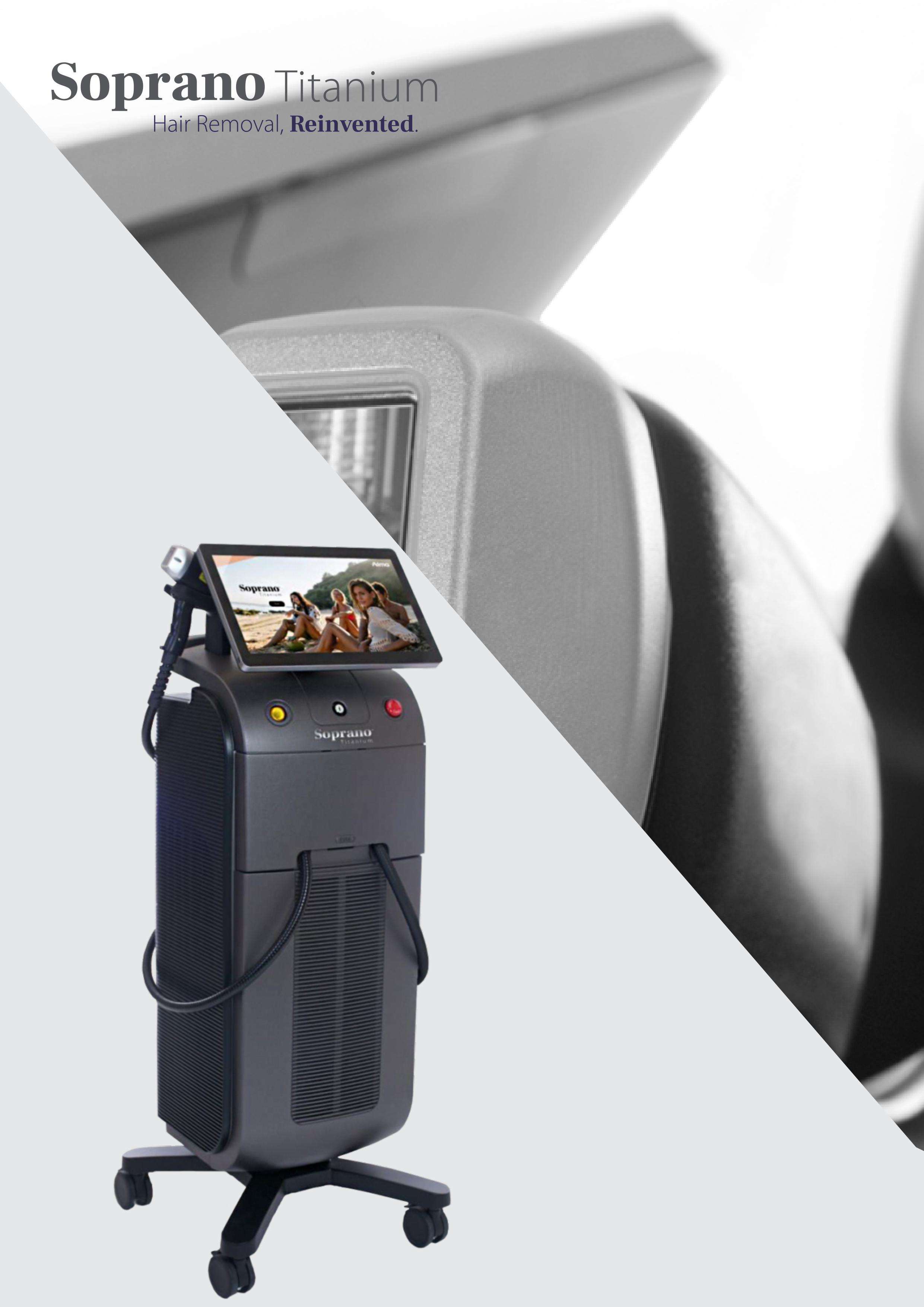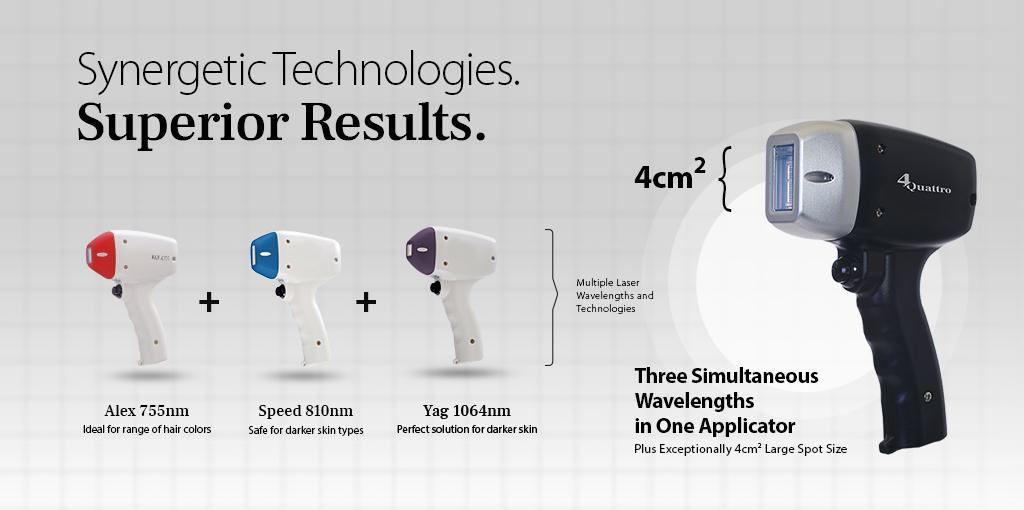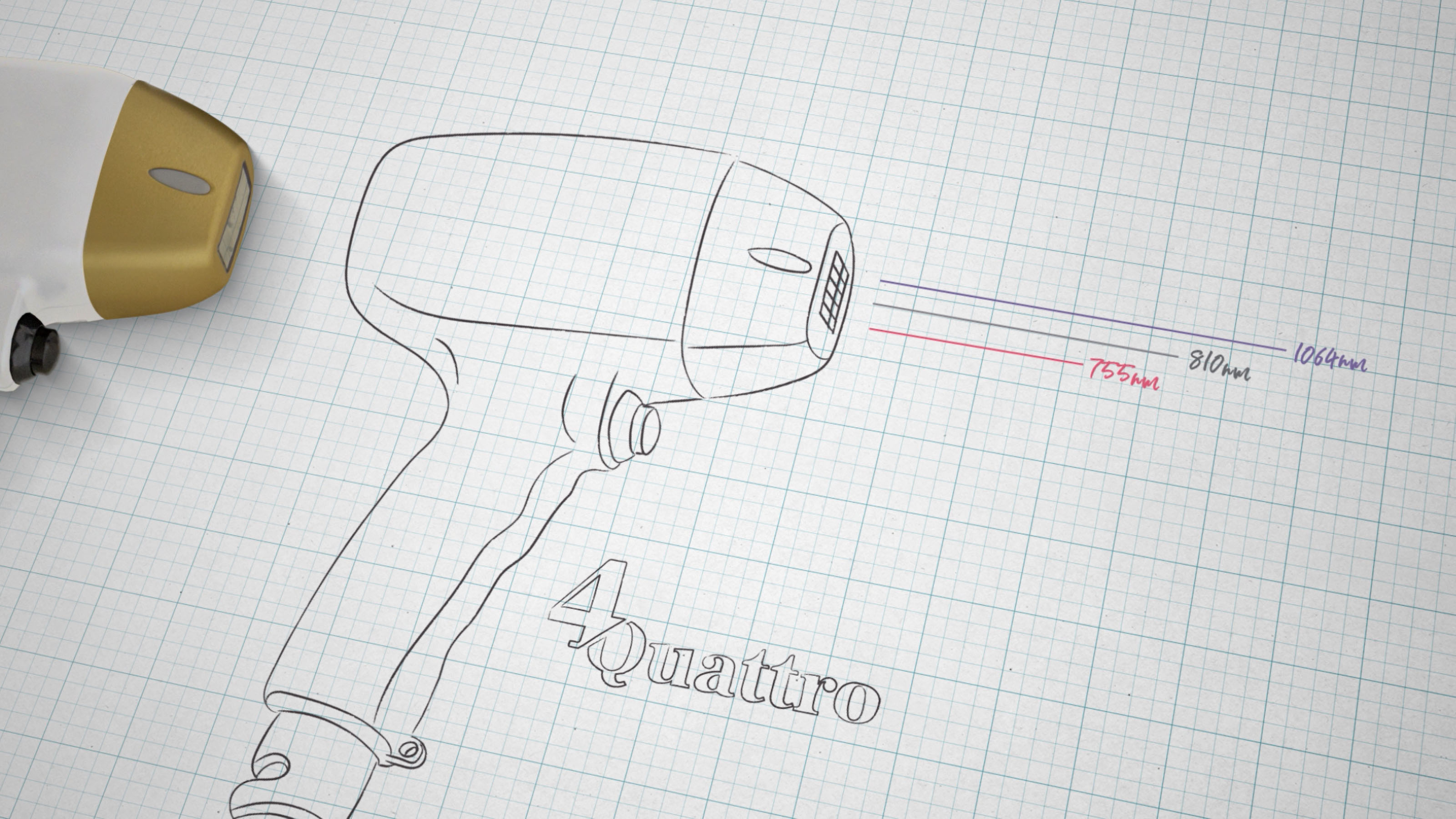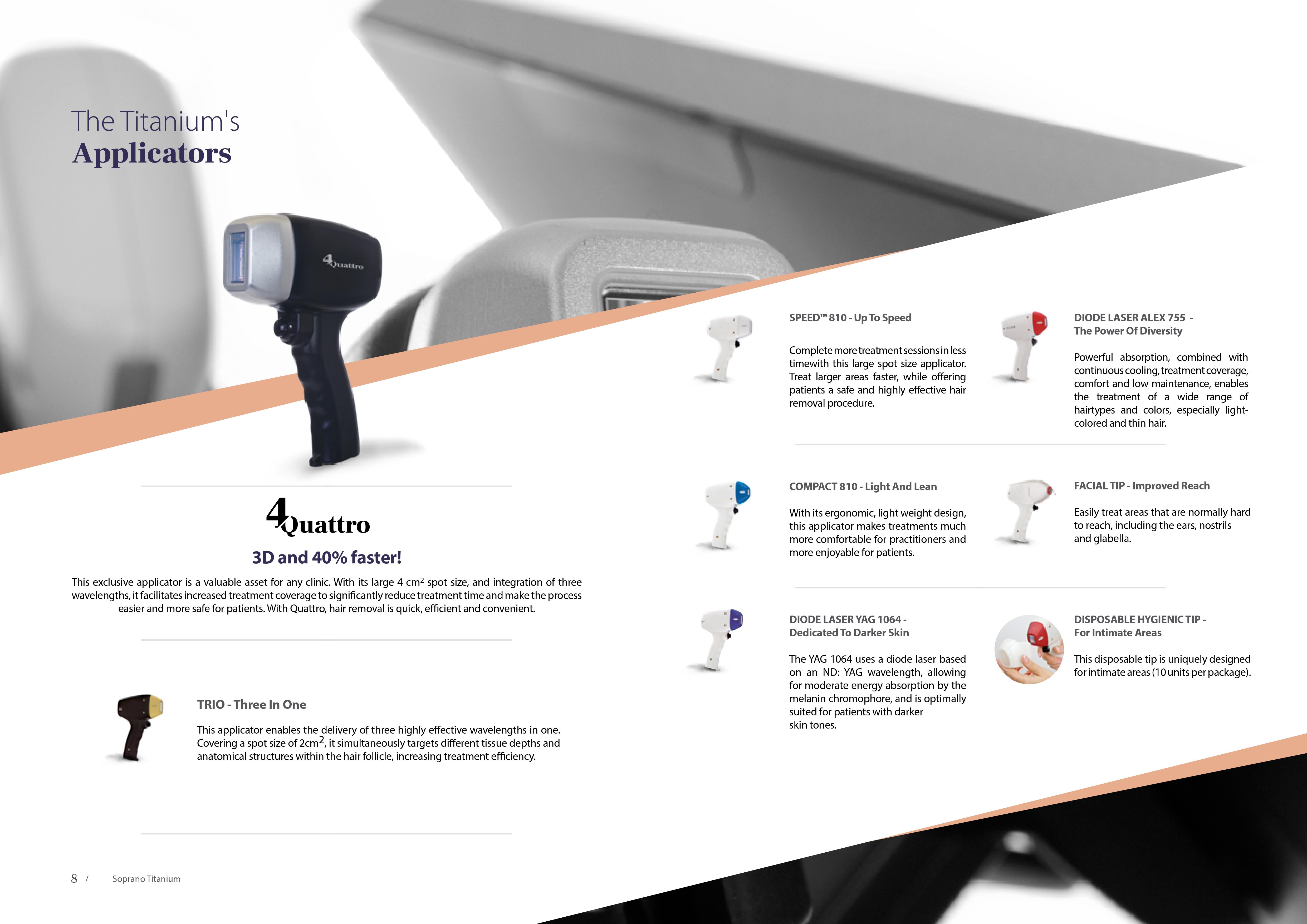 A UNIQUE AND EFFICIENT QUATTRO 3D APPLICATOR WHICH SPOT SURFACE ARE UP TO 4 CM2
3D TECHNOLOGY COMBINES THREE MOST EFFECTIVE LASER WAVES - ALEXANDRITE 755 NM, SPEED 810 NM AND ND: YAG 1064 NM.
THE DEVICE HAS TWO SEATS FOR CONNECTING THE HEADS, THIS FUNCTION ELIMINATES THE TIME DEDICATED TO SWITCHING APPLICATORS DURING THE TREATMENT.
The ICE PLUS ™ ADVANCED COOLING SYSTEM THAT CONTINUOUSLY COOLS THE SKIN AND EASES TO ADJUST THE TEMPERATURE DURING THE TREATMENT.
THE LARGE 15 "SCREEN AND THE ANDROID SYSTEM HELP TO PERFORM THE TREATMENT IN AN INTUITIVE AND PATIENT FRIENDLY.
THE SMART CLINIC APPLICATION INCLUDED, THAT ALLOWS YOU TO DEVELOP BUSINESS AND SIMPLY IMPROVE THE MANAGEMENT PROCESS.
FOR SKIN PHOTOS I-VI AND TANNED SKIN.