Candela Gentlemax Pro Alexandrite 755nm Hair Removal Laser System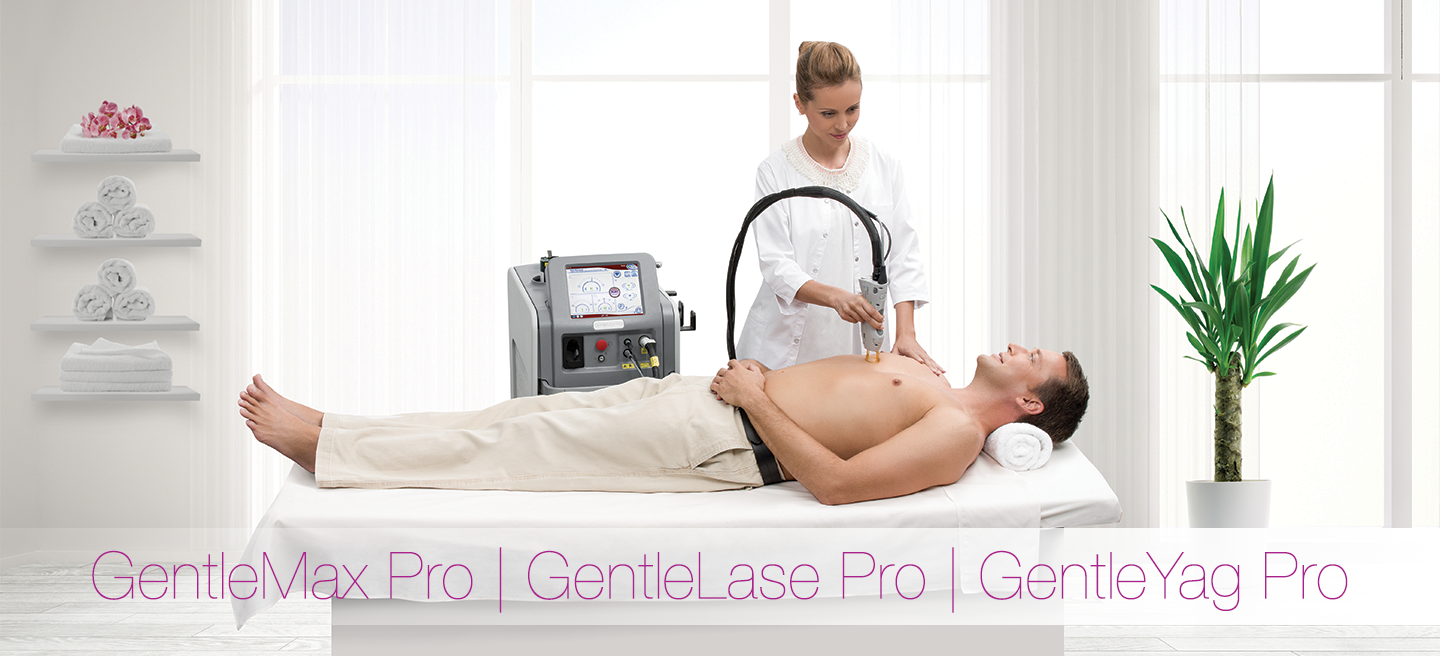 Alexandertite Laser Hair Removal 755nm is commited to the gold standards for hair removal, due to the effective melan absorbtion, and the less side effects.Alexanderite Laser Hair Removal 755nm is based on the principle of selective light and heat, through a reasonable adjustment of laser energy and pulse width, laser can penetrate the skin to reach the hair follicles, and laser energy is absorbed and then transformed into heat by the hair follicle tissue, so that the hair loss of regenerative ability and from the surrounding tissue, so the hair will be removed permanently.At the same time, it can also shrink pore and promote skin collagen regeneration. There is no need to worry about the problem of thick pore and dry skin after depilation.
WHAT DOES THIS LASER DO?
Permanent removal of unwanted or excess hair in all skin types
Removal of benign keratoses and/or sun spots on all parts of the body
Correction and rejuvenation of areas with diffuse sun damage on the face and body
Treatment of facial redness and broken blood vessels
Skin tightening
PRODUCT FEATURES
GentlePro Series
Dual wavelengths
for ultimate convenience
Multiple spot sizes
from specialty sizes as small as 1.5 mm up to 24 mm
Patented DCD
saves time, scales with fluence, and provides consistent protection
Plus Air Cooling option
Product Specifications
Laser Type

Nd:YAG

Alexandrite

Wavelength

1064 nm

755 nm

Repetition

Up to 10 Hz

Up to 10 Hz

Max Delivered Energy

80 joules (J)

53 joules (J)

Pulse Duration

0.250-100 ms

Spot Sizes

6 mm, 8 mm, 10 mm, 12 mm, 15 mm, 18 mm

λ2 Specialty Delivery System




Option Spot Sizes

Small - 1.5 mm, 3 mm, 5 mm, 3 x 10 mm




Large - 20 mm, 22 mm, 24 mm

Beam Delivery

Lens-coupled optical fiber with handpiece

Pulse Control

Finger switch, foot switch

Dimensions

107 cm H x 46 cm W x 69 cm D (42" x




18" x 27")

Weight

118 kg (260 lbs)

Electrical

200-240 VAC, 50/60 Hz, 30A, 4600 VA single phase

Optional Dynamic Cooling Device Integrated controls, cryogen container and handpiece with distance gauge

Cryogen

HFC 134a

DCD Spray Duration

User adjustable range: 10-100 ms

DCD Delay Duration

User adjustable range: 3, 5, 10-100 ms

DCD Post Spray Duration

User adjustable range: 0-20 ms
Optional Air Cooling Compatible (ACC) Handpiece Available