3D HIFU With 11 Lines for Face Lifting and Body Slimming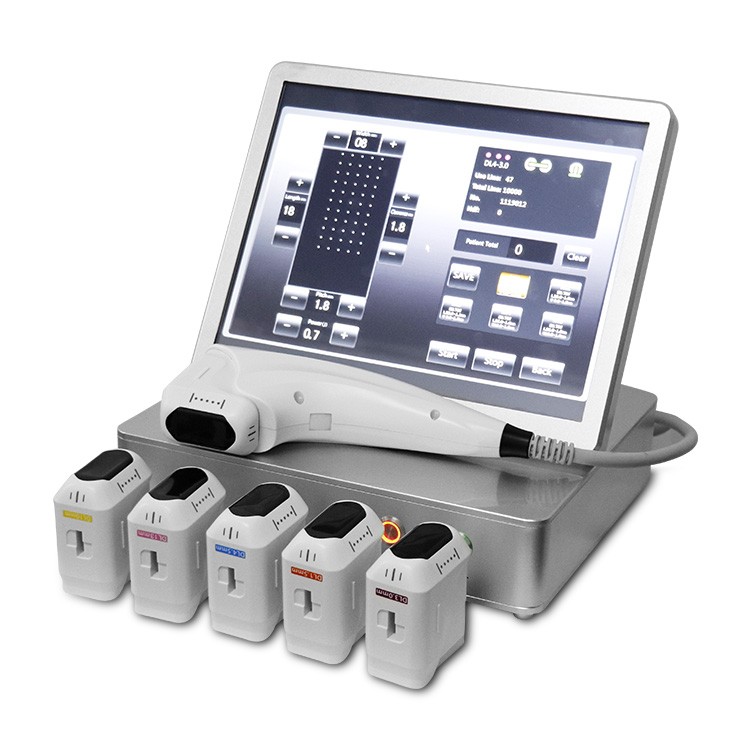 3D is the meaning of the three dimensions, this 3D refers to the development of technology in three dimensions of innovation.
The number of rows is multi-dimensional, the traditional HIFU shot once only can get 1 line, so it will be a little toublesome to do body weight loss. But 3D HIFU can be freely adjusted from 1-11 lines.
Treatment of parts and regions are multi-dimensional: facial wrinkles, chest pulling,body weight loss.
Adjustable parameters are multidimensional: the distance between points and points, the distance between rows and rows. The energy of each point. The length of each line. These can be adjusted. Treatment is more precise and free.
Equipped with 7 different cartridges, aim to different skin depth. Can be arbitrarily selected. Standard 2 cartridges: 3.0mm and 4.5mm.
Insert different cartridges, screen will show different treatment area, more accurate than the traditional HIFU screen display. Treatment more accurate, the screen more aesthetic.
Super large screen design, 15 inch color screen, external chassis uses the metal material, looks more texture compared to ABS.
Machine packing case is a rod aluminum box, easy to carry, except beauty salons also suitable for mobile beauty salons. Inside the case covered with the pearl cotton, better protection the machine, and ensure the safety of transport. When we shipping it out, we will also cover a layer of external cartons on the aluminum case, 100% ensure the safety and clean.
A wide range of treatment: facial lifting, wrinkle removal, chest lifting, fat reduction. Multifunctional in one machine, very cost-effective! Fast effect, show the obvious effect on the spot.
The distance between the line, the length of the line, the distance between the point, all can be adjusted, operator can adjust the appropriate parameters according to the different customer's skin condition.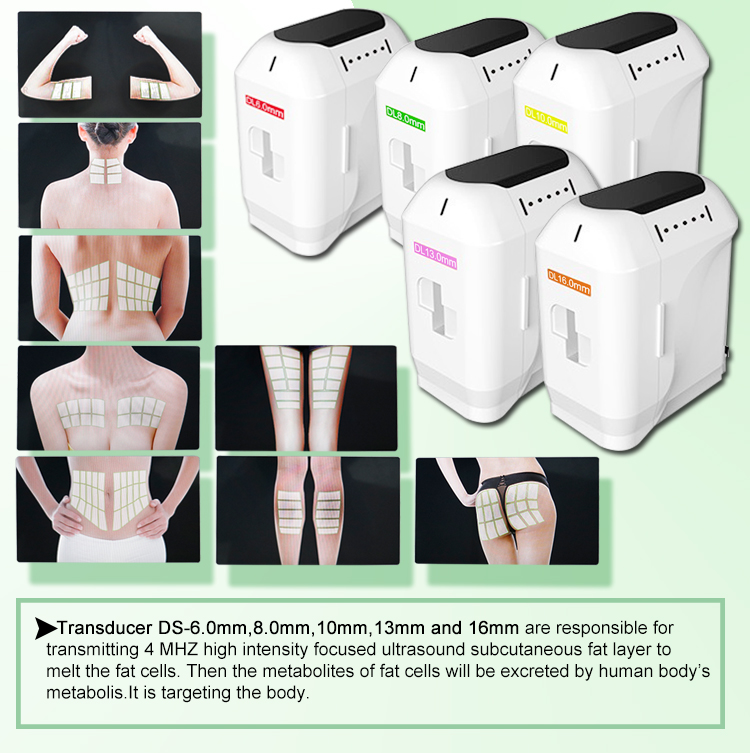 Model
3D HIFU HIFU-B
Screen
15 inch color touch screen




Cartridge

7 different types:
Face: 3.0mm ,4.5mm
Body: 6.0mm, 8.0mm, 10mm, 13mm, 16mm
3.0mm and 4.5mm are standard offered
Energy
0.1-2J
Shot Number
20000 shots/each cartridge
Lines
1-11 adjustable
Length
5.0-25mm (5mm, 10mm, 15mm, 20mm, 25mm)
Machine Size
44*30*38 cm
Net Weight
10 Kg