High Intensity Focused Ultrasound For Anti-Wrinkle & Skin Tightening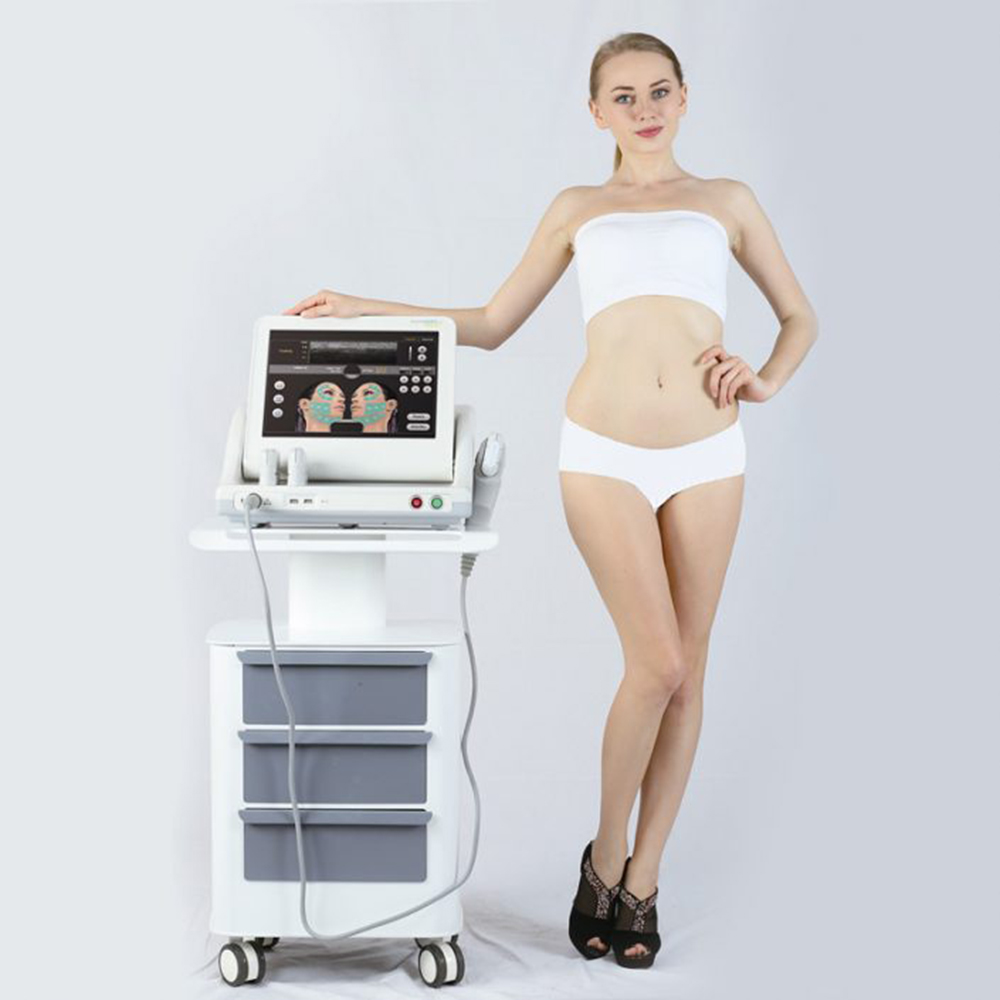 HIFU (High Intensity Focused Ultrasound) owns the non-invasive and focused penetrating advantage. By HIFU technology, it can use the non-invasive way (without surgery or injection) to act on designated subcutaneous area.
The subcutaneous tissue will produce transient heating under high-frequency vibration, to up to the treatment energy which makes the skin tissues cells regrown.
SMAS (Superficial Muscular Aponeurotic System) is a layer of connective tissue membrane which widely covered in deep tissue under the dermis, which connects fat and facial superficial muscle, extends and
consolidates the bone of face, closely contacts epidermis, dermis and subcutaneous tissue together, and these layers structure form the facial contour, support the integrity of skin, muscles and bone.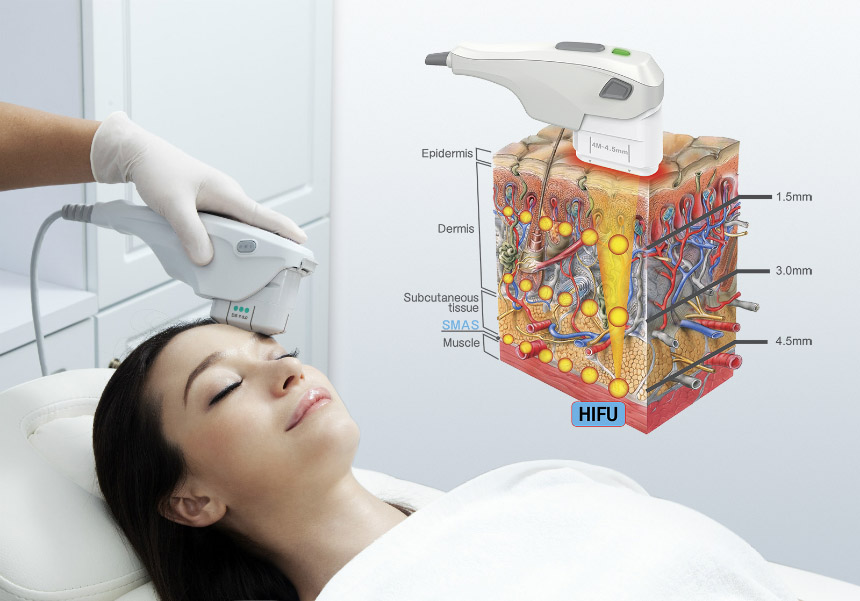 1. Remove wrinkles on around forehead, eyes, mouth, etc.
2. Lift and tighten both cheeks skin.
3. Improve skin elasticity and shaping contour.
4. Improve jaw line, reducing "marionette lines"
5. Tighten the skin tissue on forehead, lifting the eyebrows lines.
6. Improve skin complexion, making the skin delicate and bright
7. Match with injecting beauty like Hyaluronic acid, collagen, to resolve more aging problem
8. Remove neck wrinkles, protecting neck aging.


1. More than 20,000 shots according to quality inspection and clinical tests, ensuring that each shot
effects into the right depth set by default.
2. Precisely acting on different depths of the skin.
3.The energy will skip the epidermis, leaving no damages.
4. It will produce thermal effect to the dermal collagen fibers and stimulate the fat layer and SMAS.
5.The skin will be lifted and tightened at once, and effect will last for 12-24 months.
6. There are no post-surgery down time and you can resume your normal activities immediately
7. Easy to control and operate, no consumables, cost-saving.